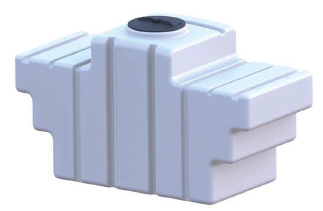 DEN HARTOG SPACE SAVER PICKUP TRUCK TANKS
* CLICK ON PART NUMBER  BELOW TO VIEW PDF DRAWING *
(IF VIEWING ON A MOBILE DEVICE, SCROLL THROUGH TABLES BY SWIPING LEFT)
| PART NO. | PRICE | CAPACITY | WEIGHT | DIMENSION | LID |
| --- | --- | --- | --- | --- | --- |
| SSPU0200-70 | $345.00 | 200 Gallon Space Saver | 120 | 70 x 29 x 42 | 12″ |
| SSPU0300-70 | $465.00 | 300 Gallon Space Saver | 174 | 70 x 41 x 42 | 12″ |
| SSPU0400-70 | $505.00 | 400 Gallon Space Saver | 202 | 70 x 52 x 42 | 12″ |
| PART NO. | PRICE | CAPACITY | WEIGHT | DIMENSION | LID |
| --- | --- | --- | --- | --- | --- |
| SSPU0200-70 | $615.00 | 200 Gallon Space Saver | 120 | 70 x 29 x 42 | 12″ |
| SSPU0300-70 | $830.00 | 300 Gallon Space Saver | 174 | 70 x 41 x 42 | 12″ |
| SSPU0400-70 | $845.00 | 400 Gallon Space Saver | 202 | 70 x 52 x 42 | 12″ |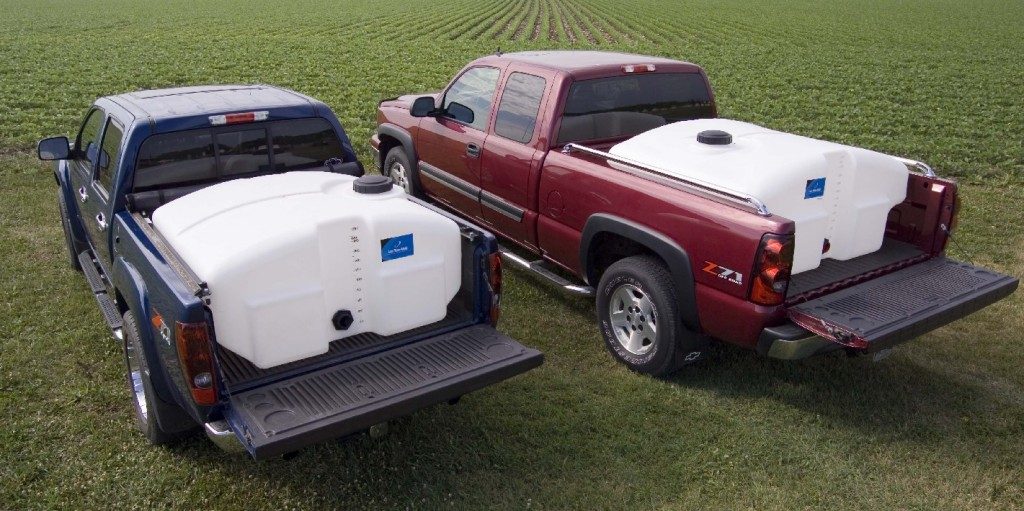 DEN HARTOG LOW PROFILE PICKUP TRUCK TANKS
PICK UP TANKS ARE SELECTED AS APPLICATOR TANKS OR WHEN TRANSPORTABLE (NON DOT APPROVED) CONTAINMENT IS REQUIRED. TANKS ARE DESIGNED TO FIT MOST PICKUP TRUCKS. TANKS ARE MANUFACTURED FROM MEDIUM-DENSITY POLYETHYLENE WITH U.V. INHIBITORS AND DESIGNED FOR CONTAINMENT OF LIQUIDS OF UP TO 1.7 SPECIFIC GRAVITY. TANK WALLS ARE TRANSLUCENT FOR LEVEL VIEWING AND EQUIPPED WITH GALLON INDICATORS.
THE DISTINCT SHAPE OF THE NEW 305 GALLON LOW-PROFILE TANK ALLOW FOR FULL USE OF
TRUCK BED SPACE AND ARE DESIGNED FOR IMPROVED REAR VISION.
305 GALLON TANKS FIT IN THE FOLLOWING TRUCKS:
FORD F-150, 250 & 350
DODGE RAM 1500, 2500 & 3500
CHEVROLET SILVERADO 1500, 2500 & 3500
TOYOTA TUNDRA
GMC SIERRA 1500, 2500 & 3500
LINCOLN MARK LT
SYPHON TUBE INCLUDED WITH ALL PICK UP TANKS
VIEW TECHNICAL DRAWINGS BY CLICKING ON THE PART NUMBER BELOW.
*305 GAL PICKUP TANK STANDARD 1.0 SPECIFIC GRAVITY, 1.7 SPECIFIC GRAVITY AVAILABLE UPON REQUEST
* CLICK ON PART NUMBER  BELOW TO VIEW PDF DRAWING *
(IF VIEWING ON A MOBILE DEVICE, SCROLL THROUGH TABLES BY SWIPING LEFT)
| PART NO. | ALPINE PICKUP | CAPACITY | WEIGHT | DIMENSIONS | LID | FITTING |
| --- | --- | --- | --- | --- | --- | --- |
| PU0305-60* | $410.00 | 305 Gallon | 97 | 60 x 58 x 30 | 7″ | 2″ |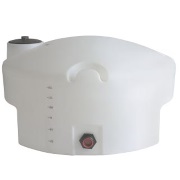 DEN HARTOG PICKUP TRUCK TANKS
* CLICK ON PART NUMBER  BELOW TO VIEW PDF DRAWING *
(IF VIEWING ON A MOBILE DEVICE, SCROLL THROUGH TABLES BY SWIPING LEFT)