PCO TANKS CAN BE SELECTED FOR STATIONARY OR TRANSPORTABLE (NON DOT APPROVED) APPLICATIONS BOTH INDOORS AND OUTDOORS. THE TANKS HAVE A ROUNDED BOTTOM FOR BEST FLUID DRAINAGE AND A 2″ DEEP SUMP OPTION IS ALSO AVAILABLE. PCO TANKS MUST BE SECURELY ANCHORED FOR USE IN TRANSPORTABLE APPLICATIONS AND GALVANIZED STEEL BANDS ARE AVAILABLE FOR THIS PURPOSE. PCO300-37 COMES WITH AN INTERNAL BAFFLE FOR SUPPORT AND FLUID CONTROL. THE TANKS ARE MANUFACTURED FROM MEDIUM-DENSITY POLYETHYLENE WITH U.V. INHIBITORS AND DESIGNED FOR CONTAINMENT OF LIQUIDS OF UP TO 1.7 SPECIFIC GRAVITY.
300 GALLON TANKS COME WITH INTERNAL BAFFLE
VIEW TECHNICAL DRAWINGS BY CLICKING ON THE PART NUMBER BELOW.
(IF VIEWING ON A MOBILE DEVICE, SCROLL THROUGH TABLES BY SWIPING LEFT)
PART NO.
ALPINE PICKUP
GALLONS
DIA
LENGTH
HEIGHT
LID
OUT
COLOR
PCO035-16W
$160.00
35
16"
35"
21"
5"
1"
WHITE
PCO050-19W
$190.00
50
19"
38"
23"
8"
1"
WHITE
PCO100-30W
$295.00
100
30"
38"
29"
8"
1"
WHITE
PCO150-37W
$345.00
150
37"
48"
29"
12"
1 1/4"
WHITE
PCO200-37W
$420.00
200
37"
48"
38"
12"
1 1/4"
WHITE
PCO300-37W
$790.00
300+
37"
69"
40"
16"
2"
WHITE
PCO035-SB
$30.00/PAIR
BANDS for 35 Gallon Tank
PCO050-SBP
$40.00/PAIR
BANDS for 50 Gallon Tank
PCO100-SBP
$45.00/PAIR
BANDS for 100 Gallon Tank
PCO150-SBP
$55.00/PAIR
BANDS for 100 Gallon Tank
PCO200-SBP
$80.00/PAIR
BANDS for 200 Gallon Tank
PCO300-SBP
$115.00/PAIR
BANDS for 300 Gallon Tank
+INTERNAL BAFFLE PLATE INSTALLED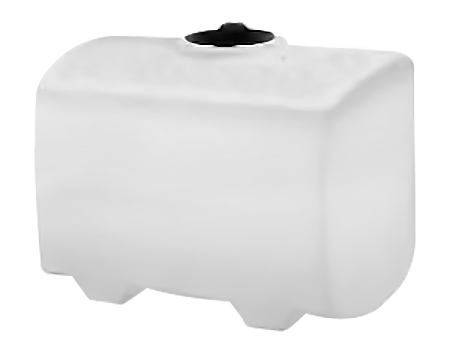 PCO tanks feature self-supporting legs, built-in, graduated gallon indicators and slosh-proof lids. The PCO tank's self-supporting legs do not require any saddles or steel supports. Flat spots are molded into both ends to provide mounting areas for agitation equipment. The PCO is well suited for nursery, agricultural and lawn care applications. 
VIEW TECHNICAL DRAWINGS BY CLICKING ON THE PART NUMBER BELOW.
(IF VIEWING ON A MOBILE DEVICE, SCROLL THROUGH TABLES BY SWIPING LEFT)