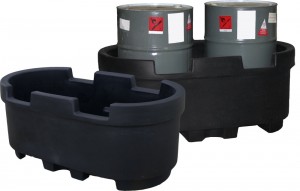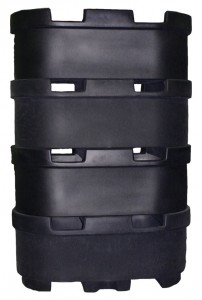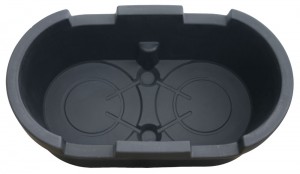 Den Hartog Dual 55 Gallon Drum Containment Tank
Den Hartog Industries, Inc. is pleased to introduce a new product to our expanding Open Top Containment Tank line. This tank is an oblong-round secondary containment tank for two standard 55 gallon barrels or drums. it is designed for indoor or outdoor stationary applications
Tank Specifications and Features:
- Tank features double wall construction for dual containment
if inner wall is compromised the outer wall will prevent loss of chemical
- Tanks nest together for transport and storage
- Fork-lift able
- Standard color available is black
- Designed for the containment of chemicals with a specific gravity of 1.7 or lower
- Meets EPA 40 CFR 264.175 guidelines for secondary containment
Material:
- Tanks are manufactured from rotationally molded polyethylene with U.V. stabilizers.
DEN HARTOG DRUM CONTAINMENT TANKS
Part No.
Price

Gallon Capacity
Weight
Dimensions
OP0055-2DC
55
70lbs
34" x 62" x 26"